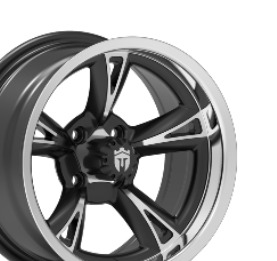 The most amazing and wide range of aluminum chrome, machined, and CNC milled wheels on the market today.
Tires that we offer are of different from others on the market: from all-terrain ones to true radials. We have the perfect match for your application.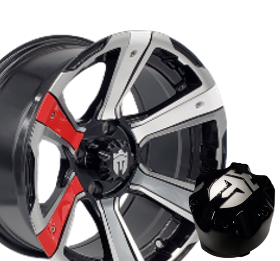 Some of our designs require your imagination. Pick from color inserts to style your next creation or spiked lug nuts for the "Bad Ass" look.
EMPIRE continues to innovate and bring the best styles of golf car wheels year after year. Thank you again for visiting our website and below you will find what we've been working hard to bring you. If you have any questions, please feel free to email us – sales@empirewheelsdirect.com
Showing 65–68 of 69 results
EMPIRE started with some automotive enthusiasts in a "golf car world". The overall vision was to become one of the only wheel brands that's focus was to simply "be different". Most of the wheels offered today have the same character and designs we've seen for 15+ years. Since launch, our hopes were to launch one, maybe two designs that made a statement. All this is no easy task, so when taking the necessary steps to design and offer wheels for customers, we want to be able to blend aftermarket truck designs, UTV/ATV concepts with our golf car designs. Now with the ongoing support of our dealers and customers, we are releasing 15+ wheel designs with almost a combined 45+ variations! 
If you want to grab attention anywhere you go, EMPIRE wants to help you set the new standard. The featured video below launched us into what we are today, "SAVAGE".
EMPIRE Exclusive Warranty
Limited Lifetime Structural Warranty (EMPIRE)
EMPIRE wheels are warranted against structural manufacturing defects for the period of 8 years from the date of purchase to the original owner and are non-transferable.

There are certain structural warranty void if the wheel shows any signs of damage from road obstructions such as pot holes, curbs, etc..
PVD Chrome (Physical Vapor Deposition) Coating (EMPIRE)
Some EMPIRE wheels use a PVD Chrome coating process. PVD Chrome is a extremely durable. Taking care of the finish of PVD Chrome coated wheels is simple, always use mild soap and water. Never spray chemical based cleaners on PVD wheels.